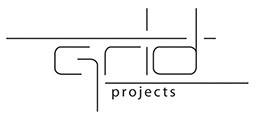 BUILDING AND CONSTRUCTION MANAGEMENT
At Grid Projects we believe you are only as good as your last job, and that it takes 90% of effort to complete the last 10% of work. So with the majority of our work coming from repeat customers and referrals we are proud of our track record. Our record boasts two major Master Builders Association Awards in two years. We believe the building process is one of partnerships, developing relationships between clients, architects and subcontractors to achieve an exceptional building product of unsurpassed quality through timeliness of service.
Smooth building site operations play a decisive role in ensuring project success. This is why Grid Projects provides complete building site logistics–from initial planning through to the post-construction phase. It does so in the form of individual services or overall project management, as required. The company brings together everything needed for site installation, construction operation and the optimization of on-site work sequences. We are committed to adopting a flexible and open approach towards the needs of our clients by listening to and respecting their views, and being ahead of emerging trends and potential technological breakthroughs.
ABOUT US
Grid Projects was established in 2007, after acknowledging construction is all about people, relationships and effectively driving the process for the delivery of a project. Effective management of people and processes is a key determination in this company's ability to continually exceed its client's expectations. Grid Projects has a demonstrated expertise across a wide variety of market sectors including high end residential, hospitality; commercial office fit outs, medical and IT.
Grid Projects is a financially conservative business that has focused on profitable growth and maintaining its positive position through reinvestment of the company's profits. As a cash positive business Grid Projects has no debt or overdraft facilities. Our core business is the construction of high end residential homes and we have no investments in property development or other non core areas. The company has invested heavily in systems, processes, staff and training to safely manage the continual financial viability of this business. We manage our subcontractors and suppliers efficiently and pay on time.
AWARDS
• Winner of Adaptive Re-use, 2014 MBA Excellence in Housing Awards.
• Winner of Home Unit Renovation, 2009 MBA Excellence in Housing Awards.

BUILDING
In the capacity of head contractor Grid Projects has a reputation based on co-operation, reliability, quality and performance. Grid Projects engages in contracts ranging from fixed price, cost plus, and design/ construct. Through specialist knowledge in innovative construction methods Grid Projects has been able to add value to projects which has far exceeded expectations and enabled the team to complete projects well ahead of its contractual obligations.
Grid Projects is a member of the Master Builders Association(MBA) and holds a current NSW Builders licence. All construction work performed by Grid Projects is fully insured. Contract value capability range is up to $12 million.

CONSTRUCTION MANAGEMENT
For those complicated projects where clients and architects need extra assistance to make it happen we can provide preconstruction collaboration for all of your building process needs. Grid projects provides a comprehensive construction service from concept to completion including feasibility, cost planning , procurement, staged planning, buildability and post building maintenance programmes.
Each and every week the Grid project team will chair subcontractor meetings held on site. At this meeting typical issues to be addressed will be safety, programme and co-ordination issues, trade specific issues. A copy of items discussed at these meetings may be provided to the client and/or project superintendent at anytime throughout the project. Grid Projects will also hold a Project Control Group Meeting once a week or at the request of the client or the Project Superintendent .Our skilled team is known for solving problems creatively to achieve optimum results.
16B/148 Old Pittwater Road
Brookvale NSW 2100
m. 0408 804 893
t. 02 9939 5449
f. 02 9939 8443
e. michael@gridprojects.com.au